A $450K Park Slope Fixer-upper and an Upper East Side Loft
3 min read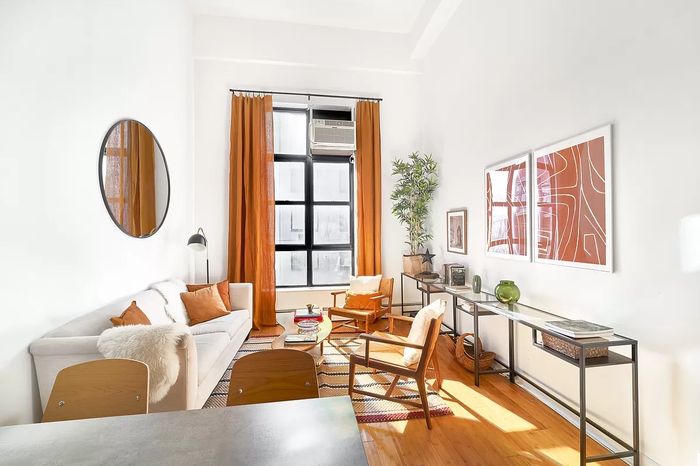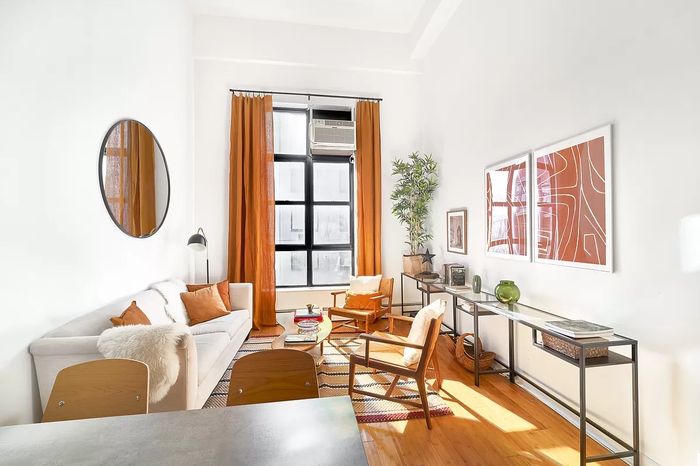 Photo: Courtesy of Compass
For under a million dollars, one can find all sorts of housing configurations: park-and-subway-adjacent studios, one-bedrooms hidden in carriage houses or former shoe factories, and even the occasional true two-bedroom. With apartment prices rising again and inventory continuing to tighten up, we're combing the market for particularly spacious, nicely renovated, or otherwise worth-a-look apartments at various six-digit price points. This week: a Park Slope fixer-upper, an Upper East Side loft condo, and more. 
A Park Slope One-Bedroom Fixer-Upper for $450K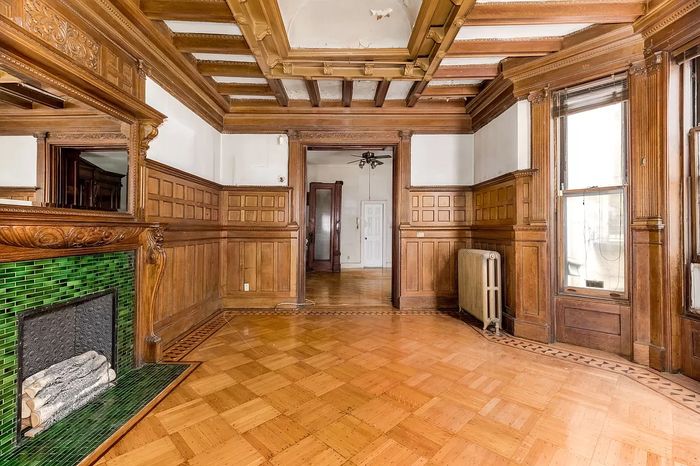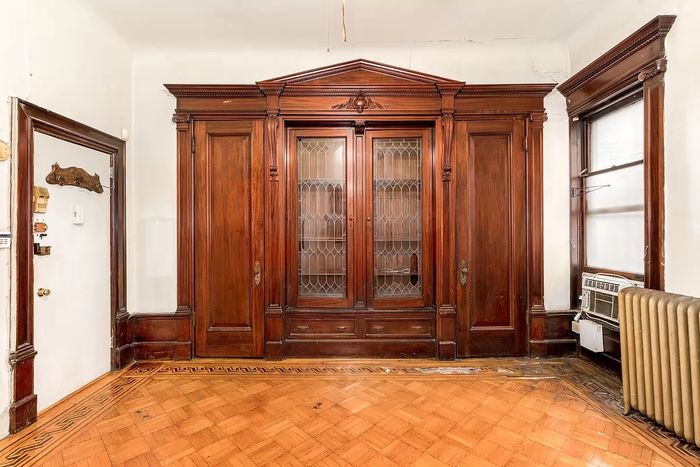 198 Eighth Avenue Apt. 2R — Okay, this apartment on Eighth Avenue (near 1st Street) will definitely need a renovation (floors, walls, and windows for starters, and probably a kitchen update). But! It might be worth it because there is a glut of imposing original details. In the bedroom alone, there are coffered ceilings (with dentil and corbel moldings), a large fireplace (with a mirror and original emerald tile), plus wood wall paneling and pocket doors. The living room has a huge built-in wood cabinet flanked by matching closets. The space is in general just incredibly grand, with more-than-11-foot ceilings and a giant bay window in the bedroom, plus an unusually large bonus room off the bedroom that has two windows and measures almost 10 by 13 feet.
An Upper East Side Loft Condo for $575K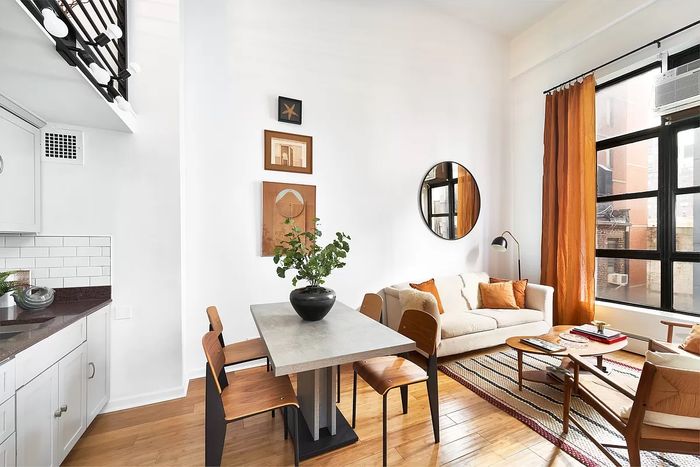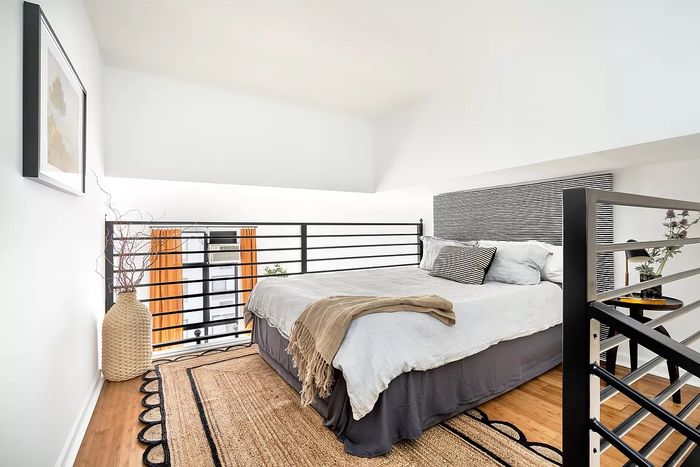 350 East 62nd Street Apt. 4G — This fourth-floor apartment is one of only two one-bedroom condos for sale under $600,000 in Lenox Hill right now (for comparison, there are almost 50 such co-ops in the neighborhood). It's also a rare loft on the Upper East Side (the doorman-elevator building was converted from a commercial laundry), complete with 15-foot ceilings (the lofted bedroom has a ceiling height of over seven feet and a large closet) and a wall of windows overlooking the rear courtyard. The kitchen is admittedly tiny (it has just a two-burner cooktop, microwave, and compact fridge, appliances-wise) but fairly renovated (with shaker cabinets and subway tile).
A Renovated Upper West Side One-Bedroom for $599K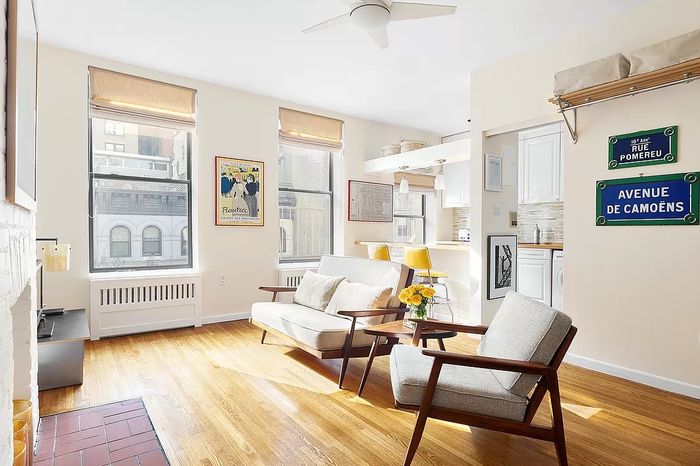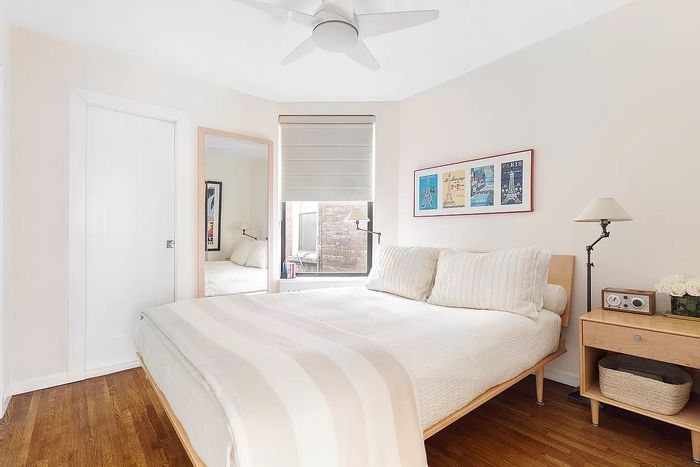 ​​155 West 80th Street Apt. 5F — This prewar one-bedroom co-op is priced relatively low for the area immediately adjacent to the Museum of Natural History, and it's probably because it's a fifth-floor walk-up. Still, there's a lot worth hiking up for, including a white-painted brick decorative fireplace and a renovated open kitchen with bar seating under dimmable pendant lights. The apartment is actually full of similar small but nice-to-have upgrades, like custom Roman and blackout shades over the large windows, built-in racks and cubbies in the oversize bedroom closet, a heated towel rack and three corner shower shelves in the bathroom, and a washer/dryer.
A Prospect Heights Two-Bedroom for $669K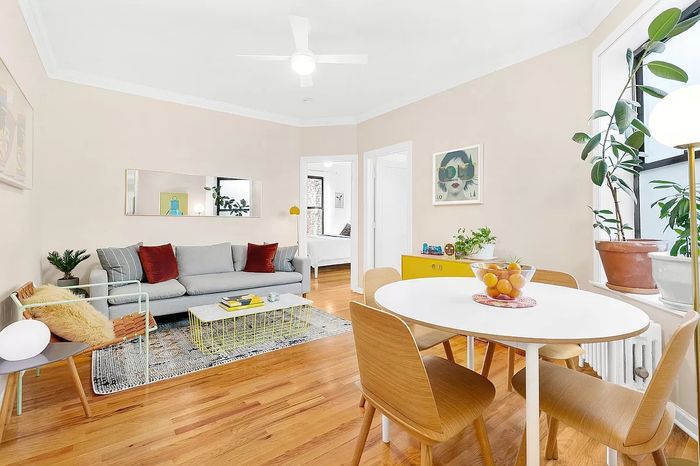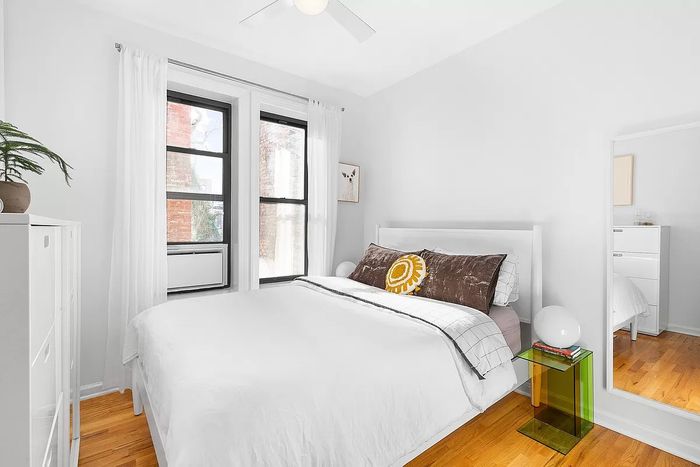 382 Prospect Place Apt. 18 — This third-floor apartment is the very cheapest two-bedroom you can find right now in Prospect Heights as well as Crown Heights west of Bedford Avenue (the building, a four-story co-op on a short, leafy block between Washington and Underhill Avenues, apparently has a large stock of two-bedrooms that usually list for under $700,000). The bedrooms here are on the smaller side, but the living room is spacious enough for a dining table. There are quartz countertops and stainless-steel appliances in the windowed kitchen, a relatively updated vanity in the windowed bathroom, and a handful of modern white ceiling fans. Several windows also have deep sills great for houseplants.
https://www.curbed.com/2022/02/park-slope-fixer-upper-upper-east-side-loft-condo.html