Holmes HVAC business helps with heating, cooling needs | Money
2 min read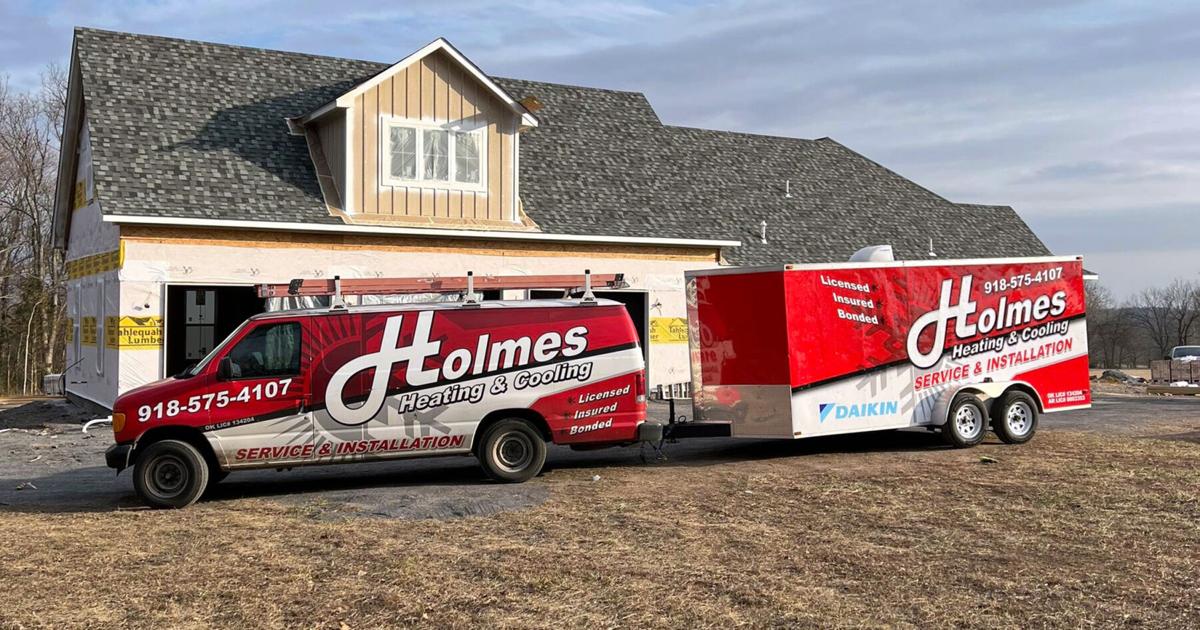 STILWELL – Working for his father in the construction trade and seeing how things come together led to Cherokee Nation citizen Heath Holmes owning a heating, ventilation and air conditioning business.
Aside from working for his father, Holmes' experience in HVAC includes attending Wichita Technical Institute in Tulsa and working in the Tulsa area for two years. For the last eight years before starting his business he worked for the Housing Authority of the Cherokee Nation.
"At the Housing Authority we covered all 14 counties for somebody in an Indian home, if something broke down we'd go fix it for them," he said. "So it was really rewarding work. We'd go as far as Bartlesville to Muldrow, just all over."
Although he enjoyed working for HACN, Holmes started working on his own full time last summer.
"I was getting too busy where I was working too many nights and weekends, and I kind of had to choose one or the other," Holmes said.
With Holmes Heating & Cooling LLC, Holmes is able to provide a plethora of HVAC needs for new construction homes, existing homes and commercial buildings.
Services provided by Holmes Heating & Cooling LLC include heating system and air conditioning installation as well as repair and replacement.
"I do anything from service calls like when someone calls me and their AC's not working or their heater's not working, all the way to new construction – if someone is building a house, I'll install the heat and air – to commercial buildings where we'll install heat and air on commercial buildings," he said.
Holmes' business is locally owned and operated solely by him, with help from his brother in law. He said he likes to keep his business small and do most of the work himself to ensure everything is done correctly.
"I try to do all the jobs myself, that way I know how they're done. I feel like honesty and liability is what I try to do and be real dependable," Holmes said. "I know there's a lot of companies that have a lot of employees and that's kind of hard to manage how jobs are done because you're not there to see how everything is done. So that's why I try to stay small."
Holmes said his business recently became TERO (Tribal Employment Rights Office) certified, meaning he is able to contract work with the Cherokee Nation.
For more information or to schedule an appointment, visit tahlequahokhvaccontractors.com, Holmes Heating & Cooling LLC on Facebook or call 918-575-4107.
https://www.cherokeephoenix.org/money/holmes-hvac-business-helps-with-heating-cooling-needs/article_111b5c68-968a-11ec-a8dd-7b1bc97cfeaf.html