Hull UK Prefabricated GRP Dormer Best Watertight Roof/Window Products Launched
2 min read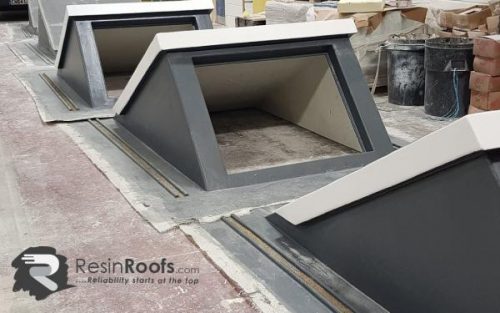 Local roofing company Resin Roofs (+44-0-1482 240153) has updated its services to provide high-quality, low-cost GRP dormers for residents in Hull and surrounding areas.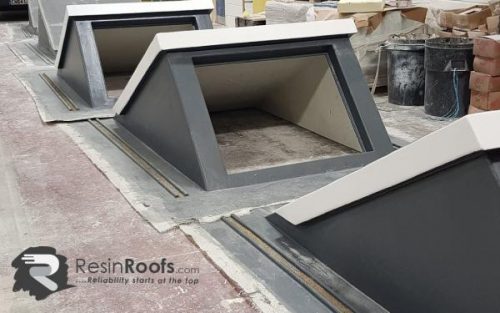 Cottingham, United Kingdom – February 2, 2022 —
Resin Roofs has updated its product line, featuring general-purpose BS476 class 3 or class 0 fire retardant glass-reinforced plastic (GRP) dormer windows. The dormers are designed to increase the energy efficiency of any home, with quick water-tight installation making them suitable for the region's wetter months.
For more information, please visit https://resinroofs.com/shop/grp-dormers
With the latest announcement, the top-rated roofing company in Hull provides a convenient, affordable and effective solution to rising heating costs. The double-layered insulation of Resin Roof's GRP dormers keeps roof spaces warm in the winter and cool in the summer. Double insulation also provides a degree of noise reduction.
By using GRP, Resin Roofs stays up to date with one of the most popular methods of manufacture for dormers. GRP dormers have several advantages over conventional dormers because of the time saved on installation, which allows open roof spaces to be closed off quickly.
Resin Roofs manufactures its GRP dormers to meet client needs, offering a variety of surface textures and an extensive range of colours. The dormers can be insulated with foam or encapsulated timber studding, allowing the builder to self-insulate and install the internal lining.
Additionally, the GRP dormer windows can easily be fixed to roof trusses before the roof covering and a GRP self-draining fixing gutter is incorporated to ensure a watertight seal.
Resin Roofs dormers are made to order, keeping to dimensions provided by the client, ensuring a perfect fit.
Visit https://resinroofs.com for more information.
With the latest update, Resin Roofs continues to expand its range of high-quality roofing products and services. The company has more than a decade of experience serving residential clients in Hull and the surrounding areas of West Yorkshire and has established a strong reputation in the community for its professionalism and service quality.
Neil Boland, Owner at Resin Roofs said: "With double insulation, GRP dormers have a fresh new possibility. We want them (our customers) to feel safe and relaxed in the roof space and a bonus is a better view out the window when using our GRP dormers."
Interested parties can find more details by visiting the above-mentioned websites, as well as at https://resinroofs.com/resin-roofs-grp-window-dormer-defies-convention-with-double-roof-insulation
Contact Info:
Name: Eleanor Griffiths
Email: Send Email
Organization: Resin Roofs
Address: todo 14-16 George Street, Cottingham, England HU16 5QU, United Kingdom
Website: https://resinroofs.com
Release ID: 89062623
COMTEX_401655640/2773/2022-02-02T19:00:15
https://www.digitaljournal.com/pr/hull-uk-prefabricated-grp-dormer-best-watertight-roof-window-products-launched