Le FRENCH DESIGN 100 Proves the Global Impact of Contemporary French Design
3 min read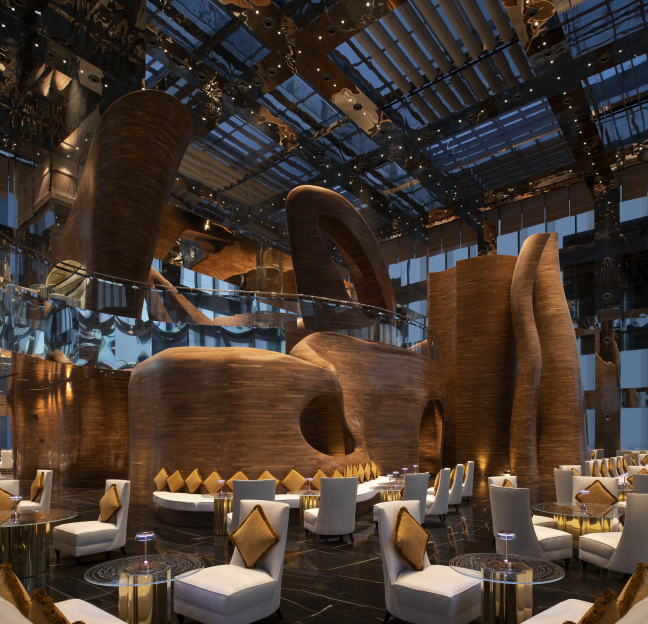 Though French design may have originated in France, its influence today is found across the globe. Nonprofit Le FRENCH DESIGN has announced its Le FRENCH DESIGN 100, a list of 100 designers that are leading the way in contemporary French design. Talents from New York to Singapore, and Brussels to Shanghai were awarded for their sleek, innovative and progressive projects that include outdoor sculptures, furniture, light fixtures, homes, resorts and more. A ceremony was held at the Élysée Palace Paris this January 20 to gather and celebrate the 100 innovative winners, and an ongoing digital festival with exclusive and unpublished daily reveals will also inspire virtual admirers through February 21.
The award is the only design prize in France for international creators in a range of disciplines that reflect and encourage French design to stand out in the world. Some of the values the jury uses to measure a design's success are the art of living, creativity and industry, elegance and a touch of luxury, sustainability, audacity and heritage. With his eye on sustainability and French pride, President Emmanuel Macron is a patron of the competition to promote French culture worldwide.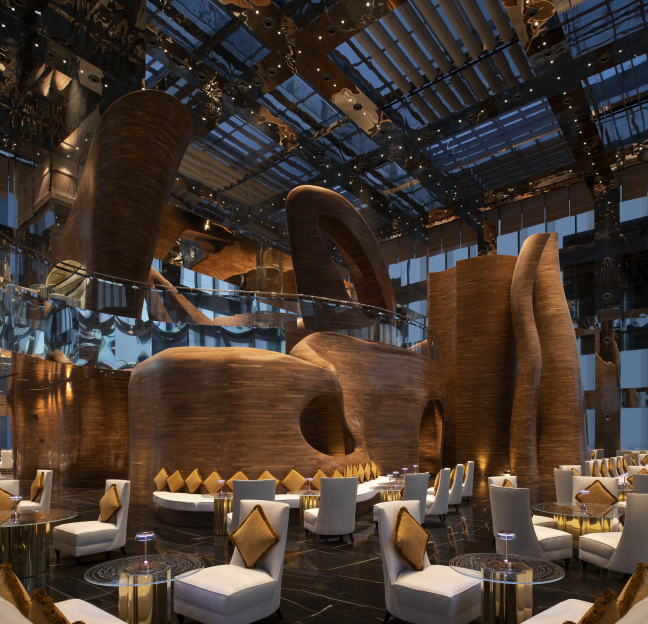 "French spirit is based on rigor and critical thinking," explains design legend Philippe Starck, guest of honor of the festival. "We value quality, truth and creativity, a both intoxicating and positive combination." The international jury for the prize invited some United States ambassadors this year, including furniture designer Dakota Jackson, Cooper Hewitt museum curatorial director Matilda McQuaid and Leila Anna Wahba, interim executive director and chief curator of the Architecture + Design Museum in Los Angeles. Designer Timothy Corrigan is revealing the five United States-based winners this month.
Paris architecture firm Atelier du Pont was honored for its design of a magnificent resort in the wilderness of Menorca that includes unique spaces that honor local traditions, the land itself, generational farming and immersing oneself in the natural landscape. The architects' goal was to create a space where visitors can reconnect with themselves through yoga, meditation, ceramics, walks and horseback rides through the property. The design feels both natural and authentic to the environment of Menorca, and the firm chose stone with sleek designs to break up the natural rigidness of the material. 
Other winners included Bruno Houssin of Paris, who created an easy-to-move chair design for coworking spaces; Paris-based Ronan and Erwan Bouroullec Design created a rope chair with steel tubing and a seat made from pressed beech plywood and ash veener, and Zaventem, Belgium-based Roxane Lahidji designed Nimbus, a large living room coffee table in marbled salts inspired by aerial landscapes.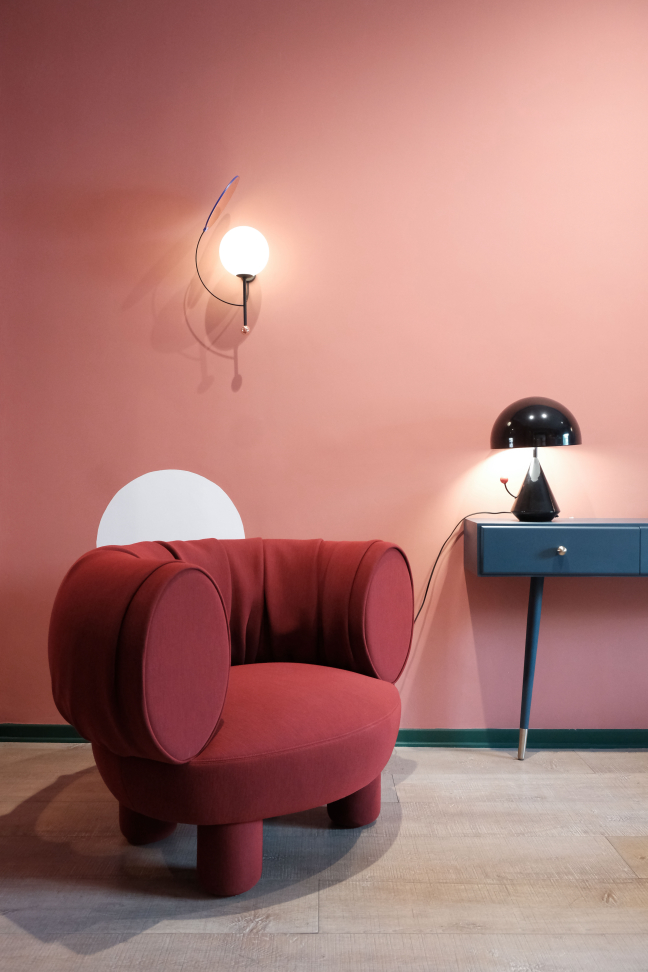 Jacques Garcia was also on the list of awardees this year for his immaculate restaurant design at the Vertigo Doha. It includes 360-degree views of Doha's skyline, Corniche and old city. The space incorporates a huge, double curved structure of black walnut wood that twists and envelops the area. The design resembles that of a tree trunk, and it reaches up to 33 feet (10 meters) high.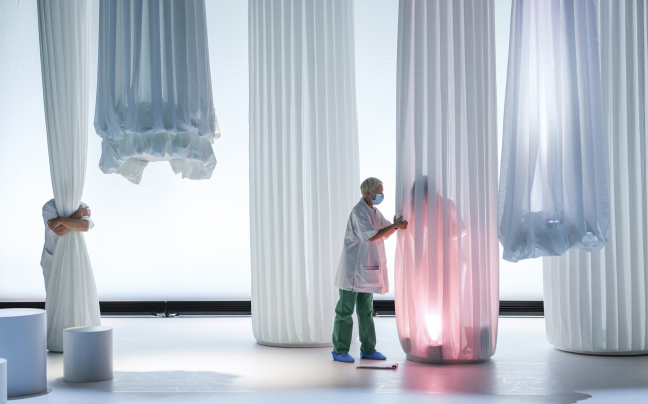 Designing for our current times, Luxembourg-based talent Julie Conrad created a flexible and mobile scenography, IS(O)LANDS, for 8 different Covid-19 related plays with three common goals: to offer a platform to discuss the state of emergency, to create a hymn to the forgotten of the crisis and to make an inventory of beautiful things, despite the devastation. The space is located at the Grand Theatre de la Ville de Luxembourg.
Each Le FRENCH DESIGN 100 winner contributes intelligent, beautiful and ethically designed ideas to the world. Rooted in French heritage but forward-thinking, these designers are putting French culture on the contemporary map, wherever they work.
Sign Up for the Cultured Newsletter
Sure, we can be close friends. Unfiltered access awaits.
https://www.culturedmag.com/article/2022/02/02/le-french-design-100-proves-the-global-impact-of-contemporary-french-design