Mohawk Forest, home to dozens of families, getting $26 million facelift after more than 20 years | Northern Berkshires
2 min read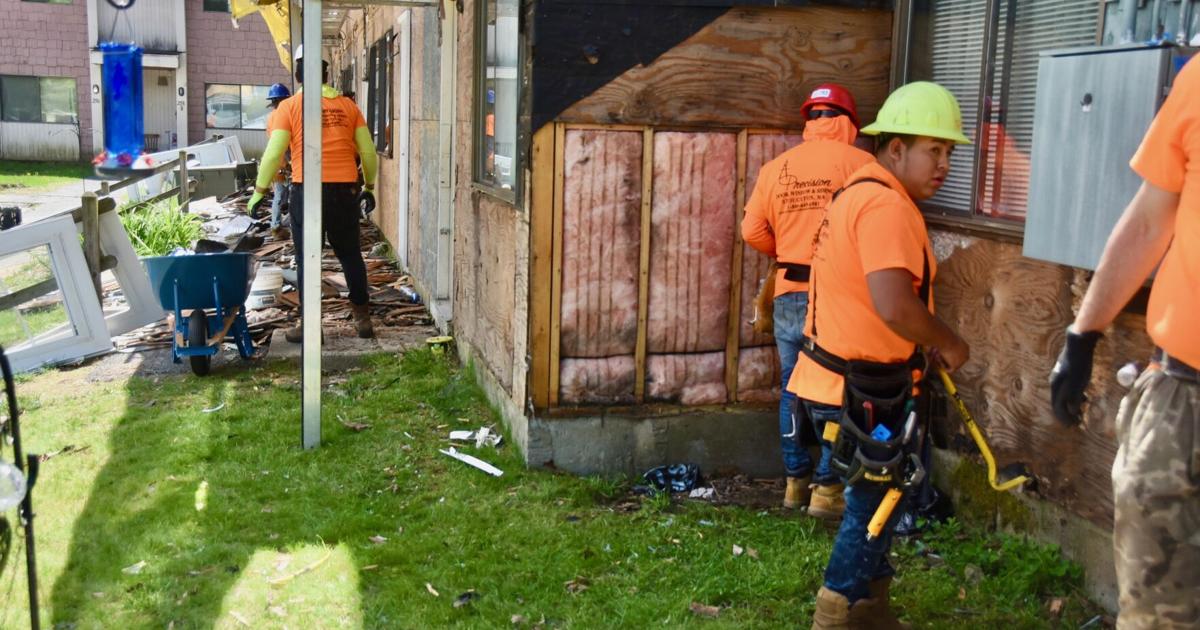 NORTH ADAMS — One of the largest housing properties in the city is getting a massive facelift — the first since 1999.
Mohawk Forest, with 190 units, most of them in the "affordable" category, is using $26 million in grant funding to install new siding, roofing, windows, furnaces and water heaters, said Debbie Nutter, president and founder of the property's owner, the Swampscott-based Caleb Foundation.
Of the 190 units, 113 are reserved for tenants at or below 30 percent of the area median income, with just three at market rate prices.
Julia Harrison, a five-year tenant at Mohawk Forest, spent part of Tuesday sitting in the sun and watching the work proceeding.
"It's really needed," she said. "It's going to look a lot better."
Nutter said the complex has the capacity to house 752 people, if every bedroom was used by two people. But that doesn't happen, she noted.
There are now 255 tenants, with some units kept vacant to allow for the renovation work.
"Our one-bedroom apartments have mostly a widow or widower. A lot of the two- and three-bedroom apartments are single parent households," she said. "Most families are much smaller. I scrolled through our rent roll and most families have two children and there are a few with three children."
Most of the funding comes from a tax-exempt $15.6 million bond package issued by Mass Development and bought by Citizens Bank's nonprofit arm, Citizens' Community Development Group.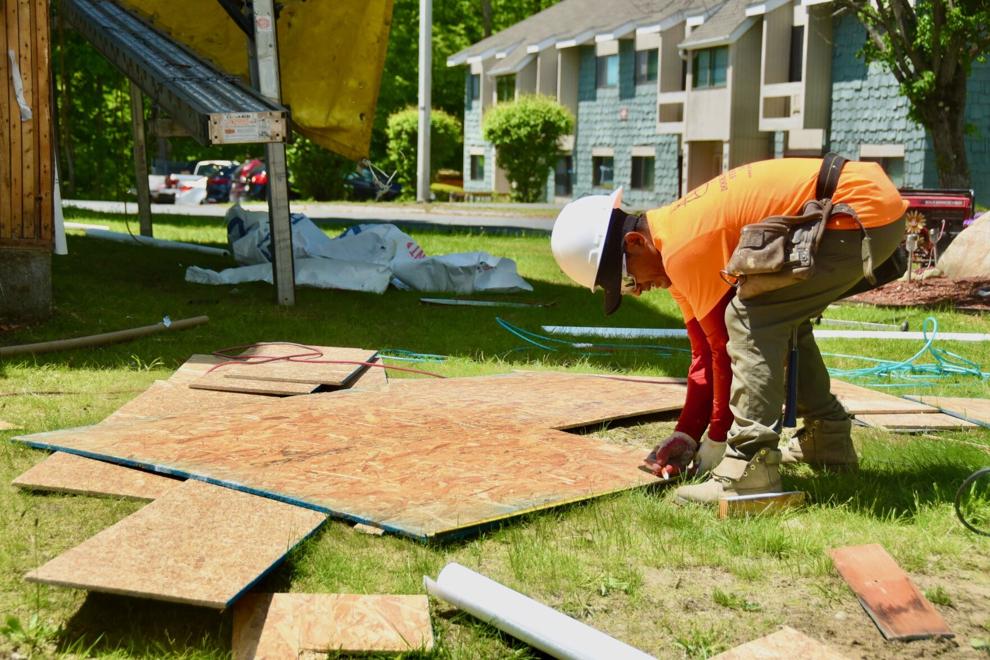 Lisa Murray, Massachusetts president of Citizens Bank, said the institution is committed to helping to provide "quality affordable housing."
"Projects such as Mohawk Forest help provide needed affordable housing and support for families in North Adams," she said.
Other funding includes $10 million in low-interest housing tax credits, $250,000 in grant funding from the Massachusetts Department of Housing and Community Development, and $650,000 in a Federal Home Loan Bank Affordable Housing Grant.
Nutter said the prime contractor, Keith Construction of Stoughton, started work in April, and is expected to finish work next spring.
She said the interiors of the units are usually maintained between tenants, but exteriors haven't been upgraded for more than 20 years.
Two one-bedroom units will have a bedroom added to make them handicapped accessible, Nutter said.
Prices for the units vary, based on tenant income.

https://www.berkshireeagle.com/news/northern_berkshires/mohawk-forest-getting-facelift-with-grant-funding/article_eeddc4de-db9d-11ec-a45e-8385b1c84366.html