populous wins bid to design a climate-neutral events arena in munich
2 min read
Germany's first climate-neutral arena
Populous has been selected to design a new 20,000 capacity multi-use stadium in Munich called 'MUCcc Arena'. The proposed building is set to become Germany's first climate-neutral event arena thanks to lifecycle-based planning to reduce the carbon footprint during construction and climate-positive management of the operating phase. Once built, the arena will generate its own energy with several thousand solar panels on the roof and around the site, coupled with the potential for geothermal energy and district heating.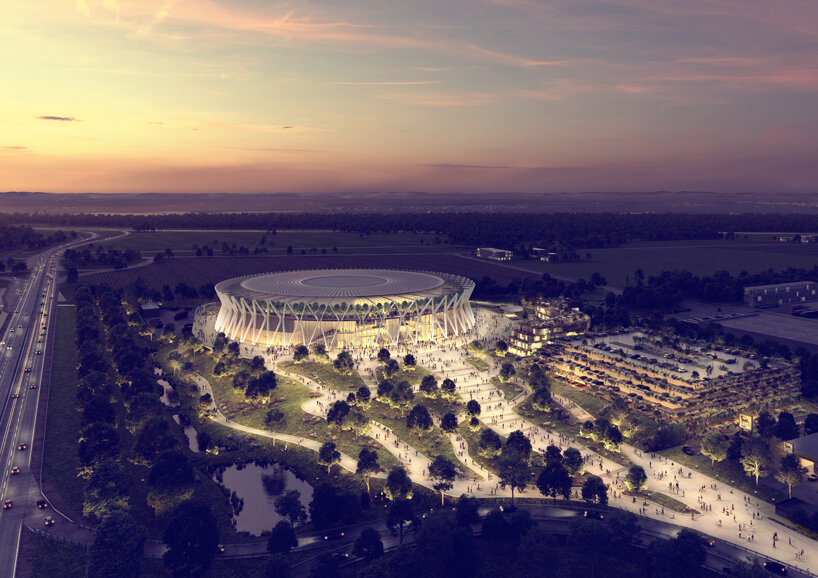 images courtesy of Populous
Populous pays Homage to Bavarian heritage
Populous' winning design is articulated by a distinctive diamond-shaped exoskeleton that references the lozenge shape used in the Bavarian state flag. 'Our design aims to create a unique destination – compact, efficient, and visually stunning,' says Sin-Jae Yoo, Associate Principal at Populous. 'It will be an instantly recognizable venue, reflecting the character and culture of the area and offering an unparalleled visitor experience. The arena will create a new landmark for Munich.'
Inside, the seating is organized in a horseshoe shape (270 degrees) around a multifunctional stage. The arena intends to provide an 'incomparable' live experience with steeply raked seating, state-of-the-art technology and the expertise of acoustic specialists. 'The design for MUCcc Arena places people at its heart, delivering a unique and immersive visitor experience, as well as showcasing the very latest in sustainable design methods,' adds Declan Sharkey, Lead Architect for the project and Senior Principal at Populous. 'The project will create a new cultural centre for Munich and the wider Bavarian region to rival the best live entertainment venues in the world.'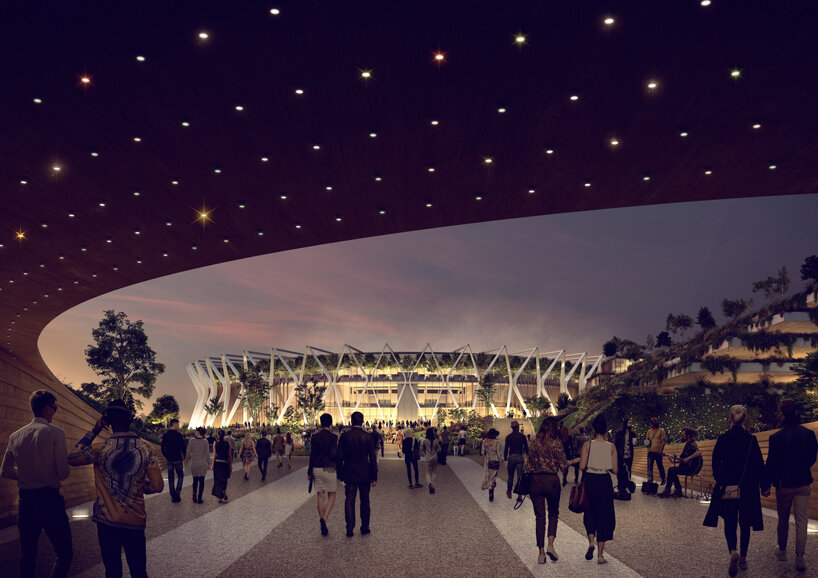 the arena underpass
'Our mission at Populous is to design the places where people love to be together,' comments Christopher Lee, Managing Director – EMEA, Populous. 'And this is exactly what we are doing with the MUCcc project for Freising, the metropolitan area and all of Bavaria. We will create a world-class venue, which people will enjoy returning to again and again.'
Populous was selected as architect for the MUCcc Arena project following a multi-stage architecture competition. The multi-use concert and convention center will be constructed within a new green space next to LabCampus, the technology and innovation center at Munich Airport.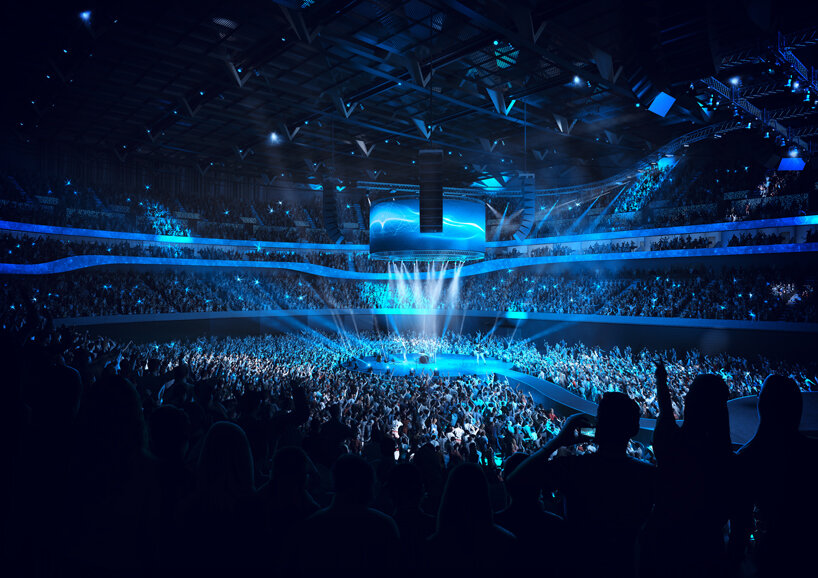 the concert seating is organized in a horseshoe shape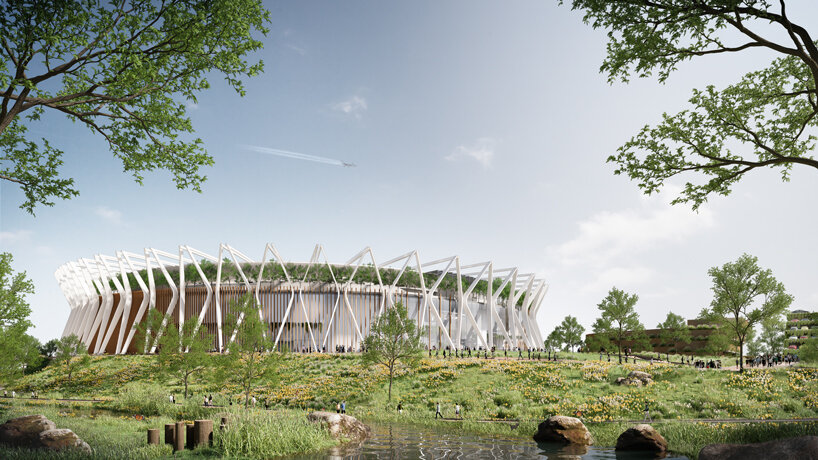 the arena's exoskeleton pays homage to the Bavarian state flag
project info:
name: MUCcc Arena
location: Munich, Germany
architecture: Populous
populous wins bid to design a climate-neutral event arena in munich