The 8 Elements of Healthy Kitchen Design
4 min read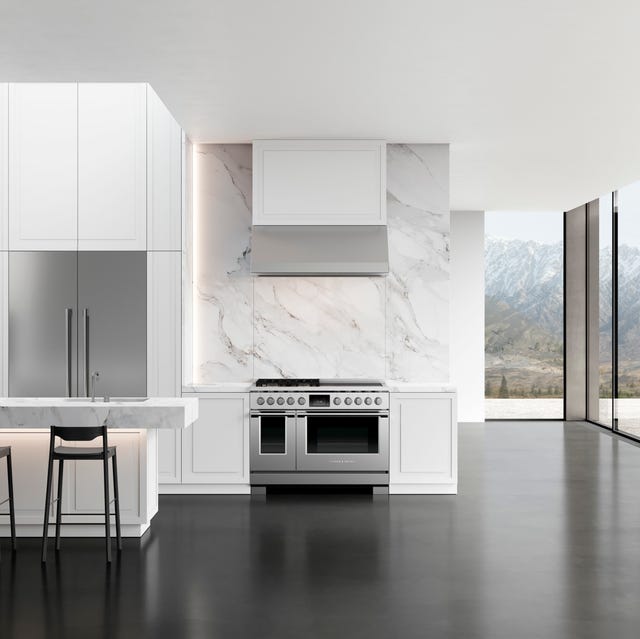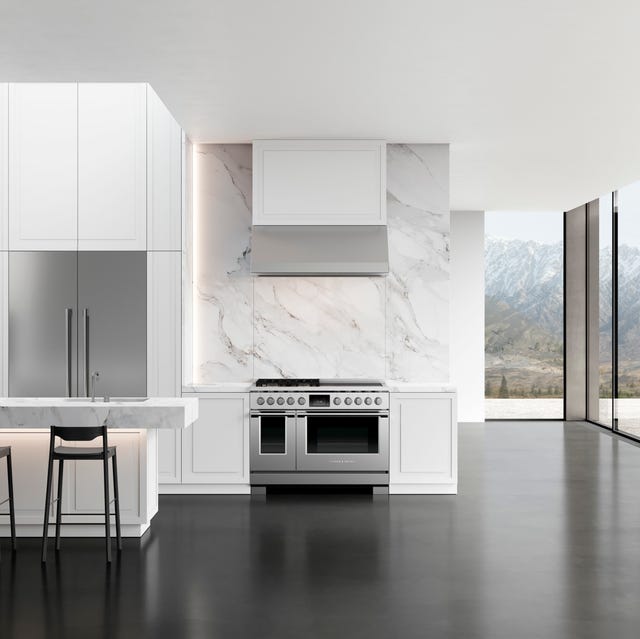 Fisher & Paykel
Envision your dream kitchen. Does it have all-white cabinets? Granite countertops and a fun, unexpected backsplash? Perhaps one of those pot filler spigots above the stove?
Now let's go beyond appealing looks and ease of function and consider how your kitchen can help you and your family live healthier lives. What if it also had a fridge that helped ensure your delicate lettuce didn't go bad within days of purchase? Or a steam oven that took some of the work out of healthy cooking? Or better yet, a kitchen fully designed to help you make healthier choices?
As much as we all love subway tile and a farmhouse sink, there's something to be said for turning the heart of your home into a place that actually protects the hearts of your loved ones. A healthier kitchen is just a few thoughtful purchases away, and we're serving up the goods to help you get started. Here are eight health-boosting options to consider, with help from Fisher & Paykel's innovative line of appliances.
Advertisement – Continue Reading Below
1
A fresh refrigerator and freezer
Nutritious food is key to a healthy lifestyle, so keep your produce fresher for longer with Fisher & Paykel's integrated column refrigerator and freezer. Each is outfitted with ActiveSmart™ technology designed to maintain the perfect temperature—meaning your farmer's market haul will stay crisp well into the week.
Plus, with two temperature zones in each appliance, you can optimize your perishable storage, choosing from the fridge, pantry, or chill options, or soft and deep freeze modes in the freezer.
If you've grown tired of busting out the disinfecting sprays and wipes multiple times a day, consider eliminating some of that work (and worry!) by installing a copper sink. The EPA has registered copper alloys as an antimicrobial material, and studies have found that these types of surfaces can continuously kill bacteria when properly cared for—simply clean with mild soap and avoid abrasive cleaners.
Look for a sink that is made of at least 99 percent copper; many imported models are crafted with recycled copper, which reduces the antimicrobial benefits. (Pro tip: Price is a good indicator; copper is not cheap, so if the sink is, it's probably not the right choice.)
With five steam-only options, Fisher & Paykel's combination steam oven has the right recipe for making healthy meals a cinch to prepare. The sous vide mode allows you to cook food in its own juices, retaining all the good-for-you nutrients and flavors. Among the 18 other functions of the steam- and convection-cooking appliance is an air fryer that delivers the crispy coating, soft center taste of deep-fried eats without all the oil.
There are an abundance of no-touch faucet options that allow you to wash dirty hands and dishes using a sensor or the sound of your voice. Plus, there are adapters that you can add to your current tap to make it no-touch. Some can even be programmed to, say, fill a baby's bottle with 8 ounces of water at precisely 98 degrees. For the purest drinking water, add on an external filtration system to help remove contaminants such as chlorine, iron, and sulfur.
Proper ventilation is key to a healthy kitchen. The constant circulation of air keeps temps comfortable as you cook, protects walls from grease accumulation, and removes impurities such as smoke, steam, and gas fumes from the atmosphere.
Range hoods are fresh-air go-tos that work by sucking the offending particles up and out of the house. But, to help you breathe even easier, Fisher & Paykel's sleek glass induction cooktop has integrated ventilation. Outfitted with a fan that boasts nine speeds plus a boost function, it works fast to clear the air and can be installed anywhere, without the need for an overhead hood.
Yes, it will look great on the 'gram, but even more importantly, clutter-free shelves and cabinets simplify meal prep, making it easier to cook well-balanced dinners every night of the week. Store your dry goods in clear, well-sealed containers to keep ingredients fresh and help you see exactly what you have on hand.
7
A germ-killing dishwasher
Any appliance that handles the dirty work of cleaning and drying dishes is a game-changer. But Fisher & Paykel's Integrated Double DishDrawer™ Dishwasher does even more heavy lifting. With two half-drawers that operate independently of one another, you can do separate cycles at once (options include heavy, light, a delicate one for glassware, and a sanitize mode to kill 99.9 percent of bacteria), or run a load while still loading up the second shelf. Should you come across a stray spoon, there's a helpful knock-to-pause feature, plus a quiet wash for late-night runs.
Advertisement – Continue Reading Below
https://www.housebeautiful.com/room-decorating/kitchens/g41023890/the-8-elements-of-healthy-kitchen-design/