The Most Popular Impact Windows for Your Florida Home in 2022
4 min read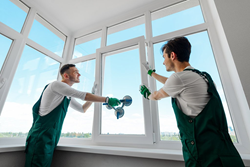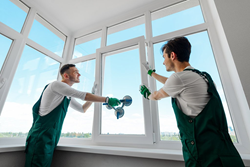 If your old windows are small or placed in the wrong area to catch the sun, consider upgrading to one of these impact windows.

MIAMI (PRWEB)
March 16, 2022
Windows have so much more to offer than a practical way to light up each home.


They bring in natural light, which has been proven to improve health.

Improve the airflow in homes.

Provide with a picturesque view of the world outside.

Improve the value of homes, especially when they are on trend for the area.

And improve the energy efficiency inside homes.
Finding impact windows up to code is a challenge when you are also looking for style. The following windows are currently the most popular windows for your Florida home in 2022.
Large Picture/Fixed Windows:

In 2021 bringing natural light into your home was the main design focus and trend. Now in 2022, this is still the favored option, but the approach has changed. While last year homes swapped out heavy curtains for sheer options to make rooms appear lighter, this year it is a more popular option to go bigger.
Bigger is better. And picture windows are some of the biggest, bringing in loads of natural light. Because they do not open, they are also the most energy efficient windows on this list!
Impact picture windows can be as large as you need for your space, as they are cut to size. This means you could have a feature window running from floor to ceiling! They are often made with strong, yet minimal, framing to provide you with an awesome uninterrupted view.
Architectural/Styled Windows:

Sharp edges are not as popular this year. 2022 has brought the trend of fluid lines and smooth curves in all aspects of your home environment. From the furniture and wall art to the windows themselves.
With an architectural window, you can have those curves built into the wall. Get on trend by adding a curved impact window above your kitchen counters or a circular one in your bathroom.

Placed right, an impact casement window can bring in just as much light as a picture window. Unlike the picture windows, however, casement windows do open. Open a casement window inward or outwards, depending on your preference. They also provide an unobstructed view whether open or closed
Considered to be one of the most energy-efficient windows, this is a luxury option to bring to your home. Of course, picture windows can be considered even more efficient when it comes to energy, but they don't open. Therefore, if you wish to combine great views with airflow whilst maintaining energy efficiency, this is the window choice for you.
Single Hung and Double Hung Windows:

Single-hung windows come with one movable pane. Double-hung windows have two moveable panes. Both are excellent choices for improving the airflow in a home without sacrificing the safety of an impact window.
Probably the most common impact window that you will find in Florida is the single-hung window. Over the years they have kept that timeless, yet traditional, look. They have proven themselves against strong winds time and time again. When up to code, these windows are a sturdy and secure choice for your home.
Because hung impact windows don't open inwards (like a Casement) and don't protrude out (like a Bay) it is also the best option for saving space in your home.

Rolling or sliding windows is a practical option for getting both the amazing vistas and the airflow. These windows are horizontal and can stretch the full length of a room. Like the single and double-hung, they include sliding glass that provides a generous airflow. You can imagine a Roller window as the popular single hung window laid on its' side.
If you were to opt for a smaller size roller impact window you would find them to be similar in price to the single hung. However, you can have a sliding window as long as the room itself if you chose to. As the size increases, so does the price.

In Southwest Florida, Bay windows are starting to make a comeback. While many still consider a bay window to be a dated option, one cannot deny the curb appeal that they come with. A good impact bay window can increase the value of your home.
The panoramic view of a bay window will also bring in the most natural light. In fact, its whole design and purpose were to bring in as much natural light as possible making it the obvious choice if you like the style.
This vintage style protrudes outwards giving you the opportunity to create a cozy nook in the home. Many a window seat was inspired by the beauty of a bay window nook. It also works well above kitchen counters, or as a feature in the main bedroom.
Florida is known for its Sunlight:

So make the most of it with large, bright, sunlight-capturing windows. This popular move is improving people's health as they soak up more vitamin D (the sunshine vitamin) as well as improving the value of your Florida home.
If the old windows are small or placed in the wrong area to catch the sun, consider upgrading to one of these impact windows.
Contact G&R Impact Windows and Doors on (305) 925-0818.
Share article on social media or email:
https://www.prweb.com/releases/the_most_popular_impact_windows_for_your_florida_home_in_2022_g_r_doors_windows_roofing/prweb18505597.htm