This Utah company uses your HVAC system to make every room in your house smell good
4 min read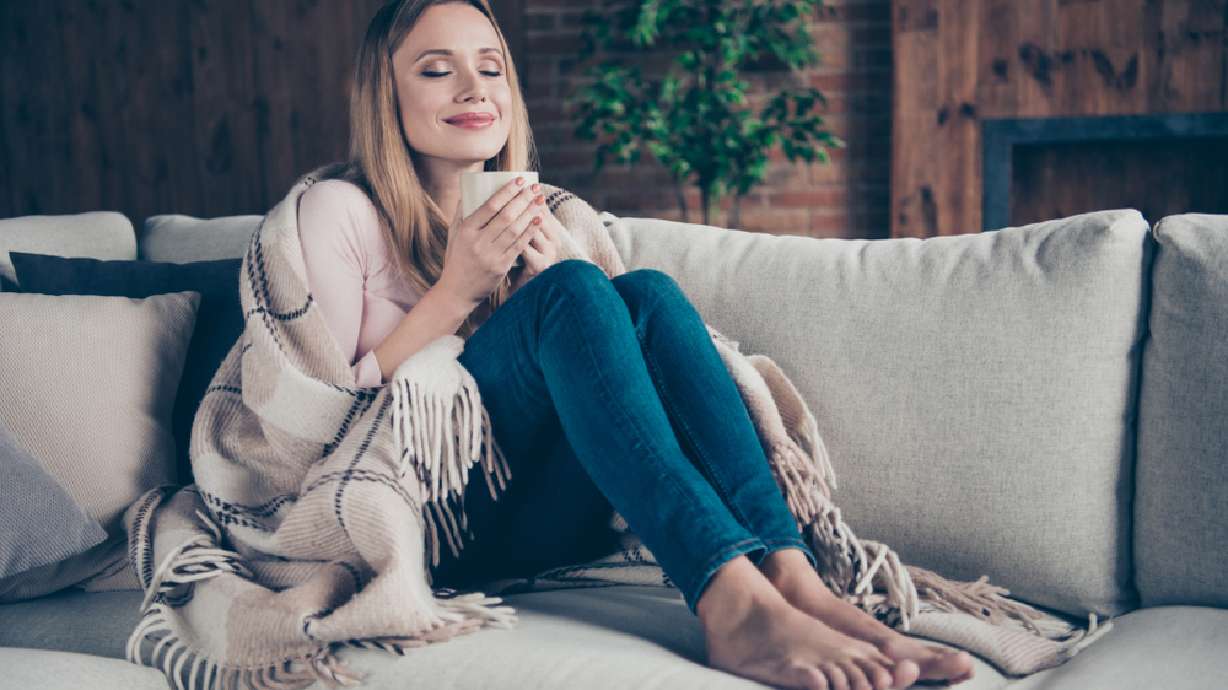 Estimated read time: 4-5 minutes
The Proust Effect is the sensation of a scent triggering long lost memories, according to neuroscientists at MIT. Just think about the scents that stand out most vividly in your mind.
Fresh pine trees might remind you of a woodland hike.
Pumpkin spice cookies might take you back to a visit to your grandma's house.
And how could you ever forget the smell of your baby's skin or your grandmother's perfume?
According to Live Science, a long-forgotten scent can even bring you to tears.
So when people visit your home, you want to leave them with a pleasant memory—and preferably not a strong recollection of what you had for dinner the night before.
When Kim and Kyle Thomas returned from vacation they realized how much their house smelled like their little dog, Tali. It was a stark contrast to the fragrance of the fine hotels they had been staying in, so they got to work learning how they could recreate that hotel experience through their home ventilation system.
After partnering with Stephanie and Rhett Marshall, owner of Air Design Heating and Cooling, their vision became a reality. They created a user-friendly diffuser unit that could be mounted near the HVAC equipment in the home, distributing heavenly scents to each room within minutes.
Since then, roughly 1,000 homes and offices in Utah have been reaping the benefits—and yours could be next.
Installation of your whole-home diffuser unit is simple and most of their customers install it on their own in less than 30 minutes. Here is a video that shows how simple installation is:
Within seconds of installation, your home will have fragrant natural and essential oils diffused through the ductwork of your home's supply air vents. And because of the dry mist diffusion technology, you don't have to worry about residue building up inside of the ducts or anywhere else.
After it's installed, you can easily control and maintain your desired fragrance by programming the LCD screen attached to the unit.
A bottle of oil lasts anywhere from one to six months depending on how often you run the unit and its level of intensity. They have many scent options to choose from, and you can even get a discounted subscription.
You've probably tried the traditional methods of making your home smell good—candles, plug-ins, melted wax, etc. These can often be costly, ineffective, unhealthy or even hazardous if you leave them unattended. Scented Vents offers a safer, healthier, and much more efficient option.
Unlike candles and other common scent products, Scented Vents fragrances aren't lost through evaporation and can be customized to fit the needs of your home. They're also pet-friendly and safe for children.
For business owners, these fragrances can give your customers a calming, fresh place to linger—and a study from the American Marketing Association shows that customers will stay longer in stores that smell good.
During a year when you're spending more time than usual at home, you could use a fresh scent to boost your mood and calm your senses.
One 5-star reviewer said, "Being stuck in our house A LOT lately, our new Scented Vents purchase was just the pick me up we needed! Our house smells amazing and all of us love walking in the front door and smelling great smells instead of last night's dinner or our beloved dog! The installation was so quick and easy and the good smells started immediately! Best purchase we've made in a long time! Scented Vents is the BEST!"
Once it's installed, go ahead and microwave the salmon, burn the popcorn, and buy a few extra cats because the only thing your house will smell like is whatever fragrance you choose.
Do you want a home that feels clean or luxurious? Festive or calming? With 25 fragrances available, you get to choose which scent fits best. (Tip: 5-star hotels are using Magnolia Zest, Lush Gardens, and Sunset Glow.)
For this time of the year, the holiday scents are a popular choice to add a festive flair to your home. From pumpkin spice to cinnamon sticks (Tis' the Season) and Christmas trees to candy canes, there truly will be no place like home for the holidays.
If you're curious about Scented Vents, there's never been a better time to try it out. At checkout, you can get the ScentedVents Whole Home (up to 6,000 sq ft) Diffuser for $200 off the regular price and receive your first bottle of fragrance for free. Use coupon code KSL2021 to get the discount.
This deal is only available in very limited quantities through the end of 2021, so act fast. Click here to learn more about this offer. Delivery is free for standard shipping or you can pick up from their location in West Jordan by appointment.
For further information on available products, or to access video tutorials, visit scentedvents.com.
×
More stories you may be interested in
https://www.ksl.com/article/50312604/this-utah-company-uses-your-hvac-system-to-make-every-room-in-your-house-smell-good